THIS WEEK JUNE 9TH – 15th
www.pyramidonenetwork.com
ALL SHOWS HERE ARE BROADCASTED
EASTERN NEW YORK
TIME
June 9th / Mon. 7-9 PM EST - Jamie Clark host of "A View of Humanity" radio show – AND – Michael Brill: An author, Cosmic Numerologist, and teacher

His books

"
Numerology for Decoding Behavior
",
THIS IS AN IMPORTANT CALL IN SHOW FOR FREE
READINGS
JUST DIAL FROM ANYWHERE – 1-843-300-1399

INCLUDES DECEASED FAMILY MEMBERS COMMUNICATIONS
June 10th / Tues.
7-8 pm EST
- Kelly S. Jones:
Feng Shui, Channels, Akashic Records and Soul Readings, teacher and author. Kelly opens doors of light to make life better and more joyful for others. She shares the understanding of ancient Chinese Masters with classical Feng Shui
applications, balancing, complementing and aligning the Earthly Energies with the Heaven and Human. She studied Feng Shui under multiple Asian Feng Shui masters. By entering the Halls of Records by training and intent she learned to discern the jewels and gems of the Three Worlds.
She offers a monthly Meetup called "Akashvile". The

e-book Akashic Records Soul Dialogues, Creating Heaven on Earth Now" is written by Kelly S. Jones and her husband Douglas C.Rubel. Simply Kelly assists people in the healing of their hearts, homes and horizons.
North Carolina
websites:

www.kellysjones.net/ - www.kjfengshui.com
June 10th / Tues.
8-9 pm EST
-

The Sage of Quay
Mike Williams host of "The Sage of Quay Radio Hour" show:

The Sage of Quay a show of Free Thinking the Esoteric... Because Truth is Indeed Stranger than Fiction.

Remember when John Lennon sang "All I want is the truth, just gimme some truth"? Well the Sage of Quay Radio Hour seeks that truth. Mike brings you information on alternative news, alternative research, conspiracy, holistic healing, spirituality and more. Mike and his guests bring real knowledge on topics and issues you're not supposed to know about. Mike is a certified master Hypnotherapist at Imagine Hypnotics, Reiki Master and Teacher. Specializing in past life hypnosis for client growth and personal transformation. He is also an accomplished musician, singer and songwriter.

WEBSITE: http://sageofquay.blogspot.com
June 11th / Weds.
7-8 pm EST
- Karen Doonan Dover host of "Beyond the Looking Glass" Radio Show:
A channel, author, crystal skulls guardian, counseling, energy healer, presents workshops and seminars. Karen channels the words of The High Council of Orion. Author of book "Truth Codes: Chronicles from Orion".

She helps to uncover patterns of thought playing out underneath our life experience.
She works with all realms and races like faeiries, dragons, elementals, Orion, Pleiades, Arcturious and more. Karen is helping the human race through its Ascension process. Using sacred geometry, crystals, color, sound vibration, she is able to stabilize the energy signature and bring balance and clarity to others. websites:
http://www.crystalline-sanctuary.com/
# -
http://truthcodes.wordpress.com/author/onecalledk/
June 13th /Friday
7-8 pm EST
- Jamye Price: Energy healer
psychic, channel, teacher and student of life. She channels healing energies in the form of Light Language, which are ancient and universal languages that your heart and infinite mind speak fluently.
Jamye's work assists with transmuting physical, emotional, mental and spiritual blocks into wisdom, compassion and empowerment. She teaches self-love, forgiveness and finding a perspective of Love in any situation to provide people with practical tools for Soul Progression and creating a joyful life.
When she is running healing frequencies, she speaks and signs Light Language, with toning, movement, emotions, and physically clears energies for clients through Divine Grace.
Her passion is Ascension, bringing people to the understanding of the truth of who they are; cherished, powerful and brilliant Divine Humans, interconnected with all.
Arizona
-

websites: www.jamyeprice.com/ &

www.crystallinesoulhealing.com/index.htm
June 15th /Sunday
1-2 pm EST
-SPECIAL PRESENTATION
JUDY SATORI (PRE RECORDED):



June 15th /Sunday
2-3 pm EST
- Dr. Gail Gross: She earned a master's degree in secondary education with a focus on Psychology from the
University
of
St. Thomas
in
Houston
. Dr. Gross received her second PhD in Psychology, with a concentration in Jungian studies. A recipient of Kappa Delta Pi An International Honor Society in Education. A

recognized family and child development expert, author, speaker, and educator. Her positive and integrative approach to difficult issues helps families navigate today's complex problems, involving relationships, education, behavior, and development issues. Also an expert in Dream Analysis. She explains
dreams give us access to our own unconscious material. T

he interpretation of the dream, archetypal information may emerge which has the capacity to support individuation, and expand one's sense of self and purpose in life.
She is a veteran radio talk show host as well as the host of the nationally syndicated PBS program, "Let's Talk." Dr. Gross is a leader in finding solutions to the nation's toughest education challenges.
Texas
- website: http://drgailgross.com/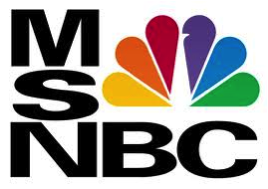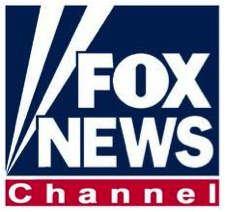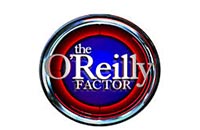 June 15th /Sunday
3-4 pm EST
– SPECIAL RE-PLAY BY REQUEST